Temple convenience store clerk allegedly robbed thousands of people | New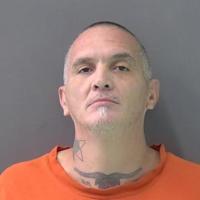 An employee who worked nights at a West Temple convenience store allegedly stole thousands of dollars – and left a note saying 'forgive me'.
Adrian Leander Galloway, 44, of Temple, is charged with theft of property over $ 2,500 but under $ 30,000, a felony in state prison. He remained in the Bell County Jail Thursday. His bail is set at $ 15,000, according to prison records.
Galloway is charged with stealing approximately $ 2,675.80 while working at the 7-Eleven store at 8882 W. Adams Ave., according to an arrest affidavit.
The suspect was observed on surveillance video between June 30 and July 1 taking money while working nights.
Galloway "was the only employee on duty, throughout the evening was seen periodically stealing money in allowances of $ 60 from the downtube safe (total of $ 660 taken), said the Detective Jesse Fugitt in the affidavit.
Galloway also charged $ 503.95 on Netspend cards four times over the course of one evening.
"The suspect reportedly entered the Netspend transactions as having been paid in cash, however, no clients existed and no money entered the books."
Galloway left a note for the manager that said "I'm sorry for the inconvenience" and "please forgive me". He signed the note with his nickname, Luv Bug.
The store manager told Temple Police that Galloway was not allowed to take the money.