Store worker accused of theft | News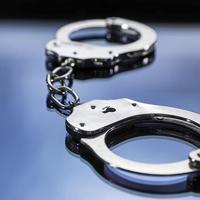 A Cumberland County store official said he pocketed money taken as payment for merchandise was arrested and charged with theft, according to a sheriff's office violation report.
Christopher James Capen, 32, 1755 Breckenridge Dr., is charged with one count of theft of property between $ 1,000 and $ 10,000, according to the arrest report of MP Chuck Hennessee.
On December 17, the sheriff's office was called to the Dollar General Store in the 7000 block of Lantana Rd. On an ongoing theft report by an employee.
A district manager for the variety store chain reported that an employee asked customers if they paid for their purchases in cash. If money was returned, sales were removed from the ledger and the money was placed in an employee's pocket.
On December 17, the district manager allegedly observed a theft and the sheriff's office was notified. The suspect provided investigators with a statement, according to the Hennessee report, in which he admitted to removing purchase records from the cash register and pocketing money for about a month.
The exact amount of the loss is not known. Capen was treated at the county jail and placed on $ 2,500 bail with a scheduled appearance in General Sessions Court.