Roanoke Man Charged With Killing Convenience Store Clerk Now Faces Aggravated Murder And Robbery Charges | Crime News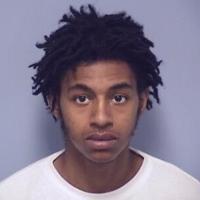 New charges were laid on Monday in the murder of a convenience store clerk who prosecutors said was killed in the commission of a robbery.
Jamerius Al-Karim Crennell, 20, has been charged with aggravated murder, robbery resulting in death and two counts of using a firearm in a felony.
Crennell, of Roanoke, is charged in a shooting that erupted last Wednesday at the A&A Cash Market on Moorman Avenue Northwest.
The store's night clerk, Basil Glenn Hubble, was shot and died at the store. He is remembered by his family, neighbors and clients as a hard worker with a good heart. He leaves behind an 11-year-old daughter.
Crennell has yet to appear in court to respond to the allegations against him. He is listed as being held in prison without bail. A hearing date for his case did not immediately appear in online files at Roanoke City Circuit Court.
Crennell was arrested shortly after gunshots in the store were heard around 9 p.m. Wednesday. Roanoke Police said at the time a passing patroller pulled over after noticing someone was entering the corner store.
The police did not specify what prompted the officer to stop. But, seconds after parking, they said he heard gunshots and saw someone running away.