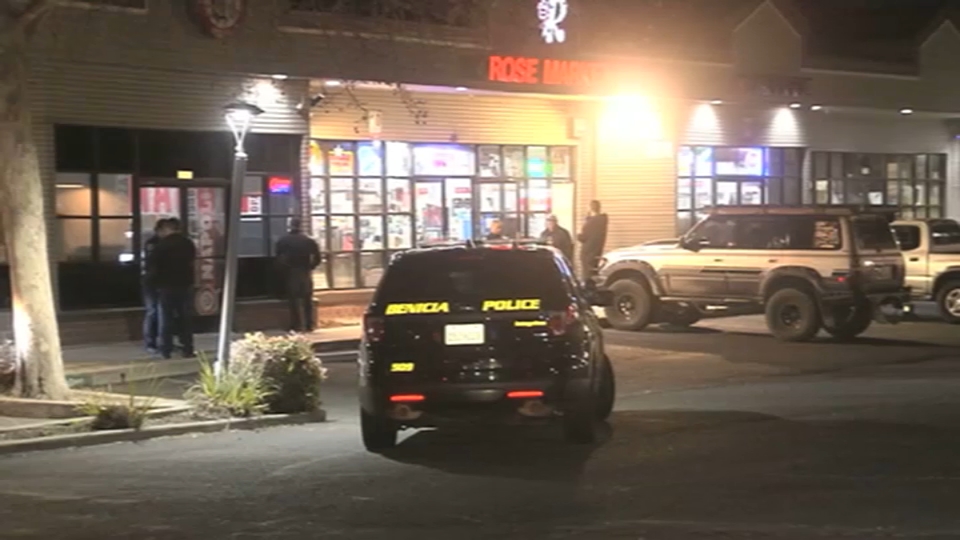 A store clerk was fatally shot at his business in Benicia during a suspected robbery late Tuesday night, and the suspect remains at large, police say.
At around 10:05 p.m., officers responded to an alarm call at the Rose Market on Columbus Parkway, police said. When officers arrived they found a man working at the company unresponsive with an apparent gunshot wound.
Paramedics pronounced the man dead at the scene, police said.
The man was identified by family members as Bahadur Singh.
"He was a very nice guy," Mandib Nijjaf said. "He was a sweet person."
Friends said he was a father of two and everyone knew him as Singh.
"I see it every day," Chris Guerrera said. "He's here before me. He's leaving after me. He's a small trader and he welcomes everyone to his shop."
The suspect fled the scene before officers arrived and investigators believe the shooting occurred during a robbery, police said.
Surveillance footage from a nearby business shows a person fleeing the area minutes after the shooting.
"We have detectives and all resources available to identify the suspect," Benicia Police Chief Mike Greene said.
It is the second homicide in Benicia this year after the city went 10 years, from 2012 to 2021, without one, police said.