Houston Crime: Convenience Store Employee Burgled and Shot on Hillcroft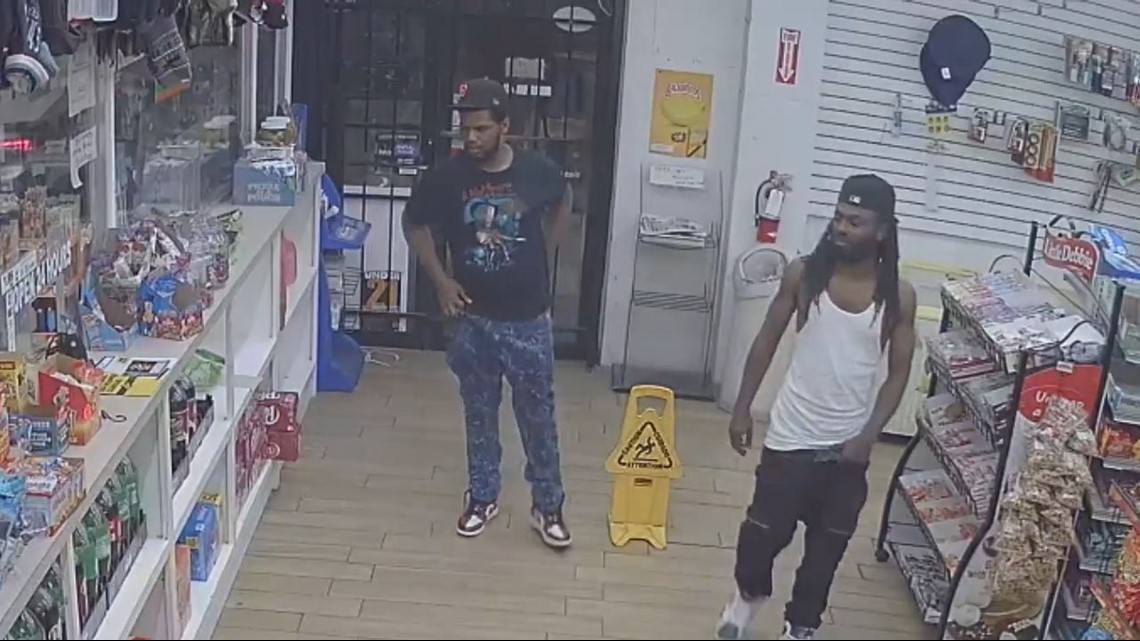 The clerk was hospitalized for his injuries. The two suspects are on the run, and Houston Police need your help to identify them.
At approximately 2:20 a.m. on September 17, the two suspects entered a store on the 12500 block of Hillcroft. Surveillance video shows one of them approaching the counter and pulling out a gun moments later. Police said he asked the clerk to put money and cigarettes in a bag.
The video shows the suspect grabbing the bag and walking out of the store with the second suspect. It was then that the store clerk grabbed his own pistol, exited the store and confronted the suspects, police said.
The suspects reportedly shot the clerk several times, hitting him twice, before fleeing to the apartment opposite, police said.
The store clerk was taken to a nearby hospital for his injuries.
Police believe these same suspects are responsible for another theft that took place the same day, just one block from this convenience store.
The suspects are black men, both between the ages of 20 and 30. One was wearing a black shirt, blue jeans, and a San Francisco baseball cap when the convenience store robbery was carried out. The other wore a muscular white shirt, black pants, and had dreads.
Anyone with information on these suspects or this theft is urged to call Crime stoppers at 713-222-8477. Information leading to the charge and / or arrest of one of the suspects in this case may result in a cash payment of up to $ 5,000. You can submit advice online or through the Crime Stoppers mobile app.